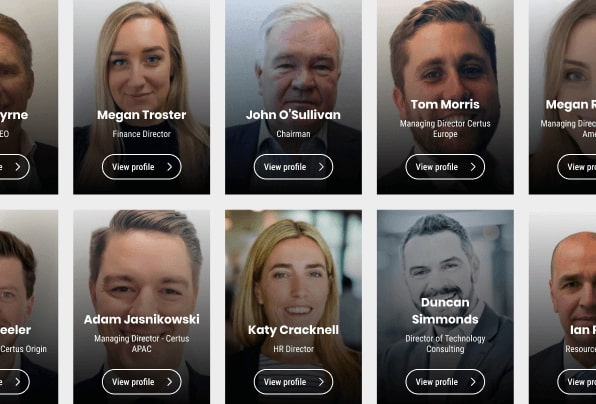 Melbourne
Permanent
IT & Technical
ATn15-1480309
15/11/2023
Consultant
Sales Technology Lead
Melbourne
Architect sales platform functional and technical state
Our client, a global leader in the food industry has an exciting opening in Melbourne for an experienced
Sales Technology Lead.
As a Sales Technology Lead, you will:
Oversee and optimise the use of technology to support EB2B and B2C/DTC initiatives.
Architect and and optimise sales technology (technical and functional)
Provide sales technology subject matter expertise
Ensure business requirements and user stories are clearly defined
Seamlessly integrate various sales technologies
Own and govern local platforms
Leverage tools, products, and processes
Lead standardisation
Drive collaboration
Champion 3rd party solutions and integrations
Sales Technology Lead applications are invited from candidates with the following skills, traits, and experience:
Strong salesforce or similar sales platform experience
Technology solution delivery at scale or across multiple locations
Enterprise and Integration Architecture expertise
Good knowledge of financial models and budgeting
Vendor management
IT application and architecture management skills
Salesforce solution ecosystems and solutions
Global digital delivery
Leadership qualities
Excellent communication and influencing skills
Persistent, self-reliant, and accountable
The successful Sales Technology Lead can expect:
Generous benefits and incentives
Career progression
An excellent working environment
Development programmes
Certus Recruitment Australia is a specialist provider of sales, marketing, and IT recruitment services to the business community. Part of the Certus Recruitment Group, we operate throughout Australia, the UK, Europe, and North America.