Technology Recruitment Consultant - Perm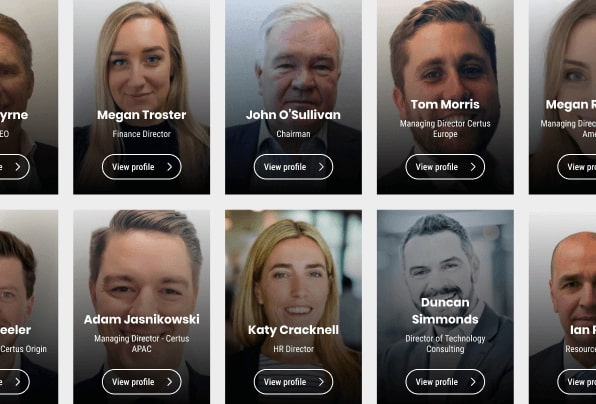 Greater London
Permanent
Careers at Certus
IPcerITRCPn8
08/11/2023
Consultant
Technology Recruitment Consultant - PermLondon, UKNegotiable base salary + uncapped commission with equity potentialUnlimited leave and additional benefits About Us
Certus Recruitment Group is a specialist recruiter to the Technology sector, helping tech companies grow and scale through the provision of innovative human capital solutions and services on a global scale. Through our network of offices, we service clients across Australasia, North America, and Europe providing world-class sales, marketing, and technical talent to the world's most exciting technology businesses.
We're driven by our values: Passion, Energy, Commitment, Integrity, and Fun and these are evident in all that we do. We are a collaborative, results-focused business dedicated to our colleagues, clients, and candidates alike.
Following a highly successful period with considerable growth globally over the last few years we are looking to build on that success with the addition of an experienced Perm IT Recruiter, tasked with developing and growing our IT Recruitment offerings across the UK and Europe.
You will be provided with every tool you need and the position can be designed around you.
This is a 360 recruitment position where Responsibilities include:
Client acquisition and account development
Relationship building and networking
Conducting client meetings and candidate interviews both on and off-site
Ensuring the recruitment cycle is managed to the highest quality
Working closely with your manager to achieve agreed objectives
Building your reputation as an expert in your field
Representing the company at industry and networking events
What you will bring:
18-24 months+ Perm technology recruitment experience
Ability to self-motivate and hunger for progression
Genuinely prepared to invest time into learning and development
Natural confidence and energy
Pride in everything you do and a desire to be the best
Demonstrable record of past success (professional or otherwise)
An ethical approach to business
How you will be rewarded:
Competitive basic salary
Monthly commission with a 40% top-end bracket
Quarterly, and annual incentives (international travel)
Unlimited PTO
Pension and Life insurance
Numerous perks and benefits
The Certus Recruitment Group is an established and experienced specialist consultancy providing sales, marketing, and IT recruitment services to the business community throughout the UK, Europe, North America, and Australia.